How to change domain DNS servers
If your domain was registered with us, we will automatically set Name Servers for your domain, otherwise you should contact the registrar which registered your domain name.


You will need to specify the following Name Servers:

ns1.alphahost.lv
ns2.alphahost.lv
Consider changing the Name Servers for .lv domain registered with www.nic.lv

Go to the registrar site www.nic.lv and enter your username and password. If you do not have a user account, register using the e-mail address you specified when registering a domain.


Choose a domain from the list of domains for which you want to change Name Servers and click on the "edit" button in the "DNS Records" section.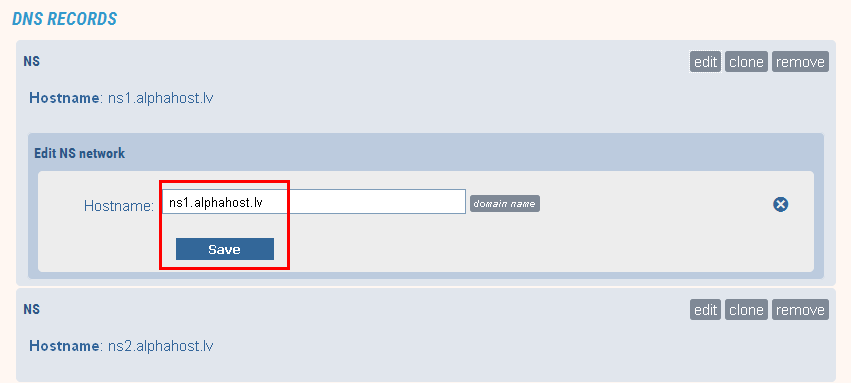 In "Hostname" field enter ns1.alphahost.lv (as shown in the picture).
Click "Save" botton.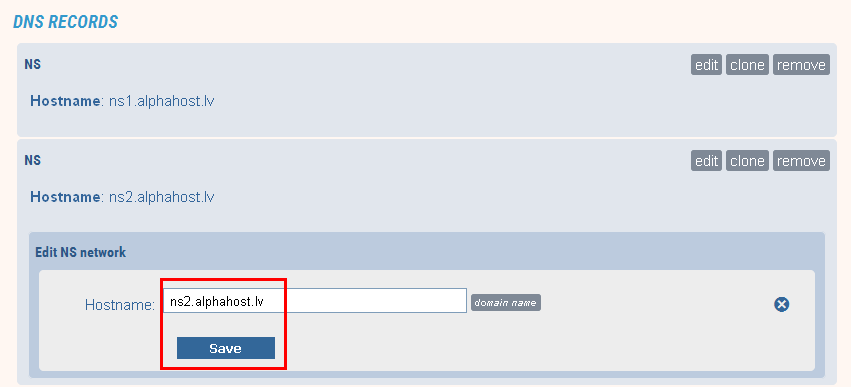 Likewise, enter the second server ns2.alphahost.lv.
Then click "Save".