How to Show Hidden Files (htaccess) when using cPanel's File Manager
By default, when you use the File Manager in cPanel, it does not show hidden files. Hidden files are any file that begins with a dot, such as .htaccess.
.htaccess is actually a common file to edit, and so if you would like to edit the file using your File Manager, you'll need to ensure you have the option selected to show hidden files.
In this tutorial we will show you how to showing hidden files in File Manager from cPanel
First, you need to login to cPanel and click on the File Manager icon located in the FILES section.
Next, you will need to click Settings in the upper right corner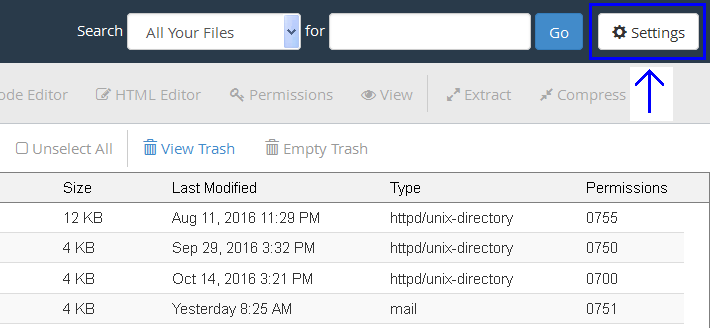 Next, you will need to select Document Root, check the box for "Show Hidden Files (dotfiles)" and press button "SAVE".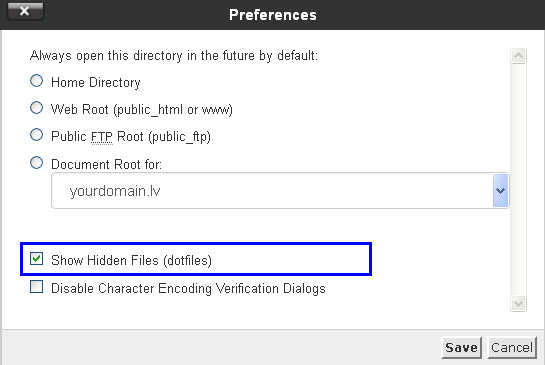 Congratulations, now you know how to show hidden files when using cPanel's File Manager.